Phone call at 9pm last night and it was my good friend Lindsay Wilson a seal researcher from Sea Mammal Research Unit, "What you doing tomorrow? We up on Shetland with the chopper (helicopter) collecting seal scat (poo) on the remote skerries do you want to come out tomorrow morning?" It took all of a split second to agree and the following morning met Lindsay and her field crew at the local airport at Tingwall. The weather forecast was rubbish, low cloud, windy and wet and it didn't let us down. The day before it was beautiful and sunny and this time of year with the short days, low sun the light it was fantastic but not today. We were soon in the air and the winter colours of the extensive peat bogs and moorland looked vivid against the grey light.  As we headed for Ve skerries a small group of rocks a couple of mile north of Papa Stour we followed the dramatic coast line of Muckle Roe. If only the sun would show.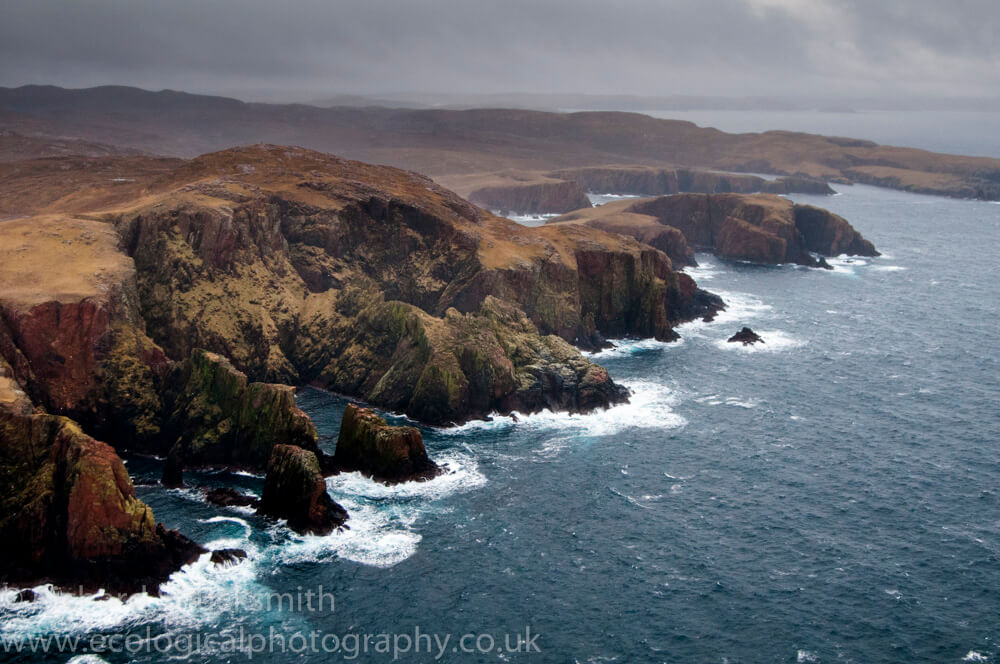 There were only a few seals on Ve Skerries and Lindsay would only land if there were more than 50 seals as there are not enough scats to warrant landing the chopper. So we headed off to Yell Sound and out to Out Skerries and some of the surrounding small skerries. Again there weren't enough seals to land the chopper but it was brilliant to see these islands from the air. Out Skerries does have a small population of about 70 residents but it was the smaller surrounding skerries that Lindsay had permission to land on. After this Lindsay was heading south to Orkney so they dropped me off in the field outside my house. God knows what my neighbours thought; it's not every day you get dropped off by a chopper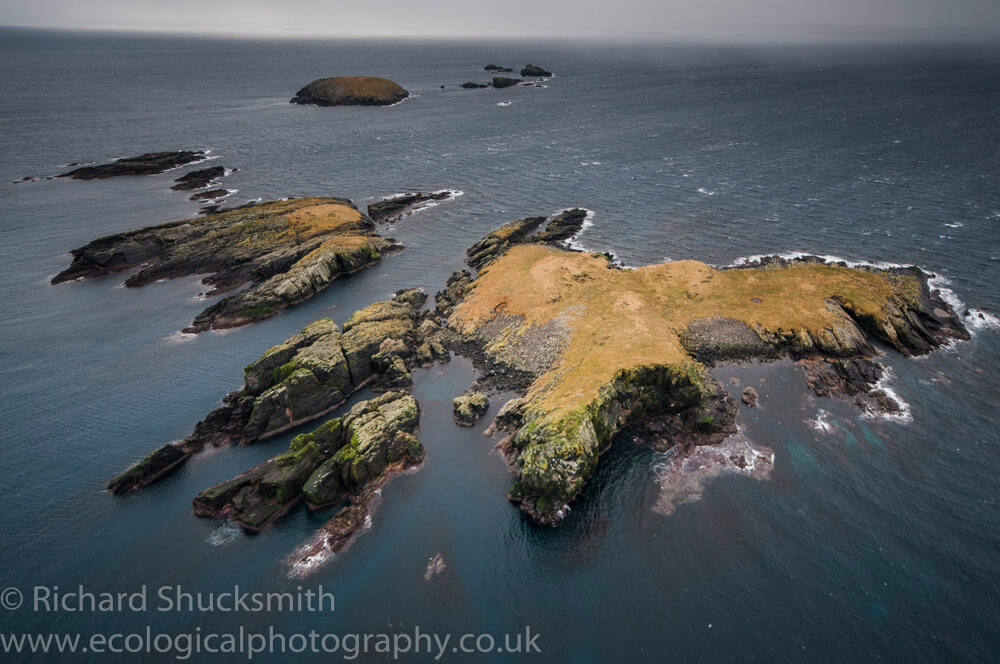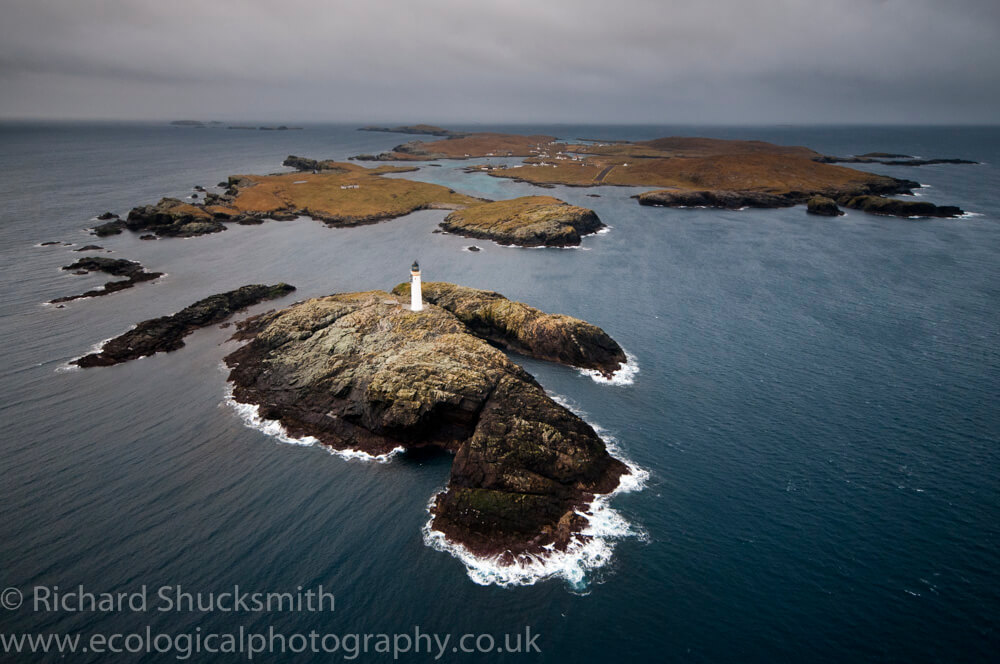 Chopper taking off with Lindsay and the field team just in front of the house.